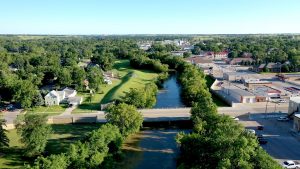 Dear Friends: As mayor and on behalf of our citizens, I would like to welcome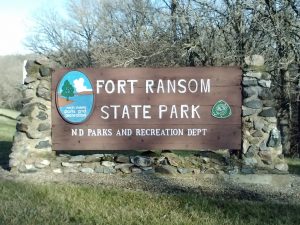 https://www.parkrec.nd.gov/fort-ransom-state-park Take a drive along the Sheyenne River Valley National Scenic Byway to Fort Ransom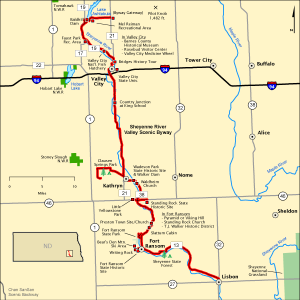 Check out the Federal Highway Administration's page on the Sheyenne River Valley Scenic Byway Complete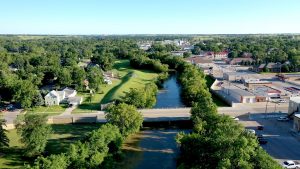 Dear Friends: As mayor and on behalf of our citizens, I would like to welcome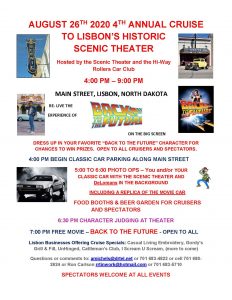 Join us for the 4th Annual Cruise to the Scenic in Lisbon, ND. In addition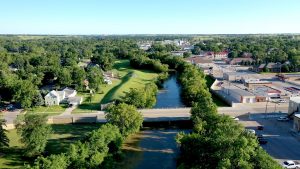 Dear Friends: As mayor and on behalf of our citizens, I would like to welcome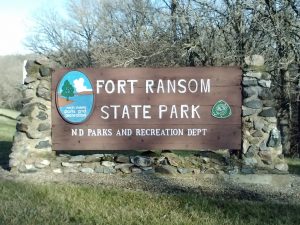 https://www.parkrec.nd.gov/fort-ransom-state-park Take a drive along the Sheyenne River Valley National Scenic Byway to Fort Ransom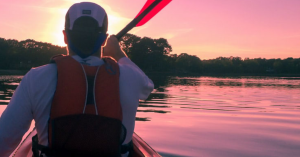 Paddle.com posted about Lisbon, North Dakota and paddling down the Sheyenne River. Read the review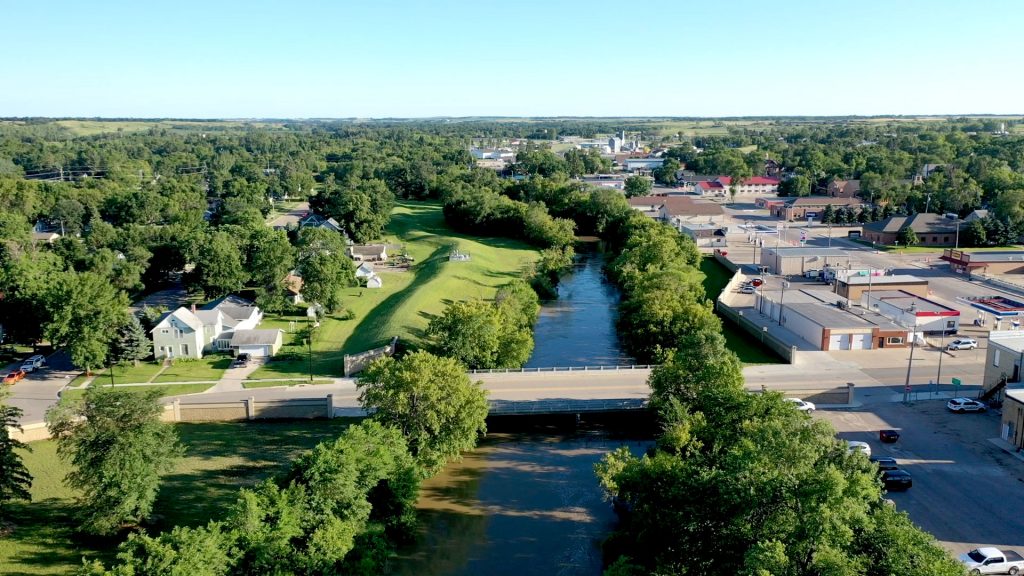 Dear Friends:
As mayor and on behalf of our citizens, I would like to welcome you to Lisbon. Lisbon is a city in the scenic Sheyenne River valley with approximately 2200 friendly people who you are sure to find to be community-oriented, outgoing, and hardworking individuals.
If you moved to Lisbon for work, school, or simply the great quality of life, please know that Lisbon is a growing community offering an ideal environment in which families as well as businesses, can grow and prosper. Lisbon offers a highly rated school system, affordable housing, excellent health care, and a very safe community in which to live. Lisbon is the home to the ND Veterans Home and we are not only proud of having this facility in our city but proud of all of Veterans as well!
As a new resident, I hope you will get the time to explore the unique experiences that Lisbon has to offer. Visit one of our beautiful parks and a 9-hole public golf course located along the Sheyenne River. Take in a movie at the Scenic Theater, the oldest continually ran movie theater in the United States or a show or concert at the historic Lisbon Opera House.
Now that you are officially a part of the "Gateway" to the Sheyenne River Valley National Scenic Byway, be sure to not miss the chance to tour this Byway. It starts right here in Lisbon and heads through Fort Ransom all of the way to Cooperstown, ND
I look forward to getting to know you and if you ever have any concerns or questions please do not hesitate to look me up.
Sincerely,
Tim Meyer, Mayor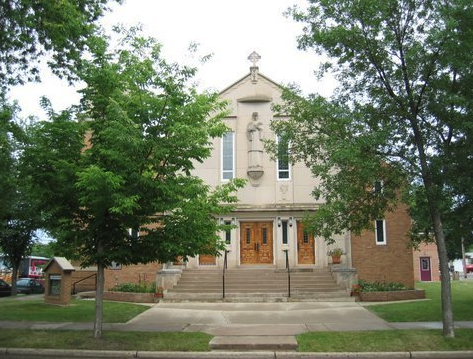 701 Oak St
Lisbon, ND 58054-4256
(701) 683-4620
Fax: (701) 683-5703
https://www.facebook.com/pages/category/Catholic-Church/St-Aloysius-Catholic-Church-249639088572479/
Email: staloysius@drtel.net