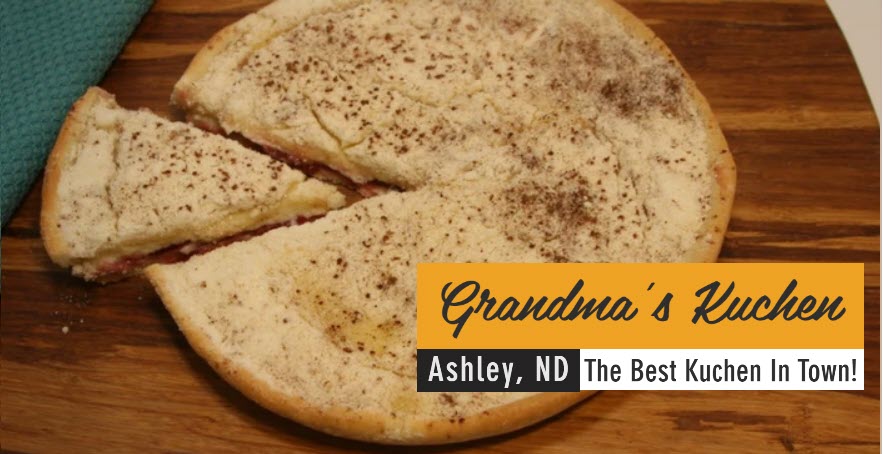 We are having a Kuchen Fundraiser just in time for the holidays! Order your Grandma's Kuchen before Tuesday 9/28 and pick up your frozen order on Wednesday 10/13 from 4-6pm at the Pavilion. Each kuchen is only $10 and 30% of the sales will go towards the purchase of new roller skates. Click on the Kuchen to order!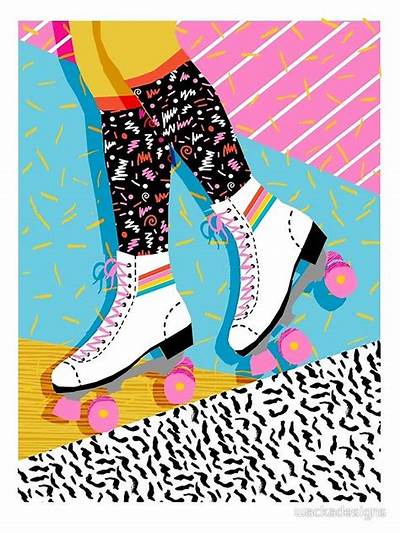 Grab your friends and Party at the Pavilion! No charge for these events - bring your own skates or borrow a pair of ours. Join us every Wednesday from 4-7pm on 9/29, 10/6, 10/13 & 10/20.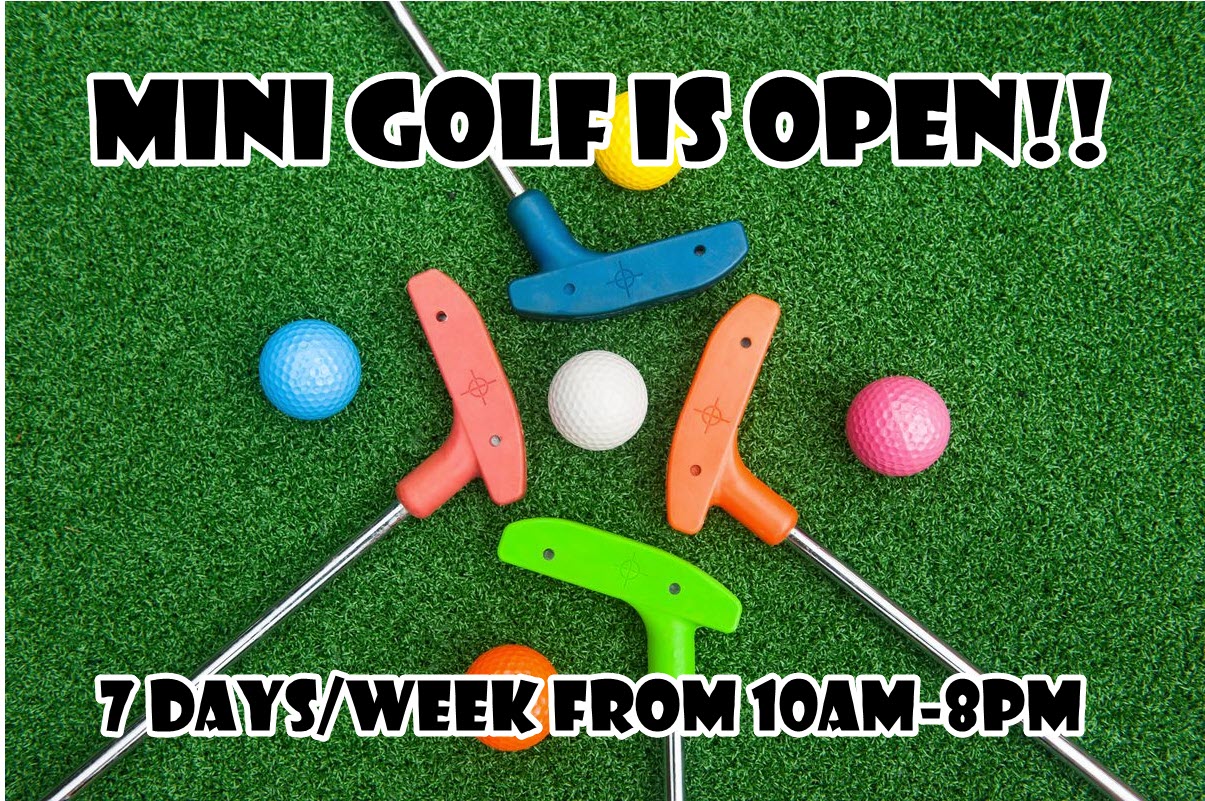 Things to do at Sandager Park
18 Holes of miniature golf located North of the Pavilion
$2 per game (8 quarters required to play)
Open 7 days/week from 10am-8pm!
12 holes of Frisbee golf located on both the North and South side of the FEMA dike
Discs available to borrow in the Little Free Library on the South side of the Pavilion
1/2 mile of trail on the west end of Sandager Park
Entrance on the north side of the FEMA dike
2 basketball courts and 1 tennis court available along Hwy 32 and the north bridge
3 courts available to play sand volleyball
Located on the north side of the FEMA dike
The Lisbon Rec Board manages the baseball and softball programs May-July  each year.
Follow them on Facebook under "Lisbon Recreation Board" for details.
The Lisbon Rec Board manages the soccer program April-May of each year.
Follow them on Facebook under "Lisbon Youth Soccer" for details.
This 4000 sq foot building is over 100 years old and can be rented for private parties, includes a full kitchen and roller skates!
Monday through Friday ($100 full day / $60 half day), Saturday or Sunday $150 full day only.
Contact 701-680-3736 to reserve May through October.
North shelter located across from the Skate Park / East Shelter located near Oak Street
4 picnic tables at each shelter
Contact 701-680-3736 to reserve for $25/day, otherwise first come first served
North campground (reservable)
5 sites w/50 amp power + 5 primative sites (no water/sewer hookups).  Online reservation system coming soon!
Enter campground from 2nd Ave, turn north onto Oak Street then turn west onto Parkway Drive.  Turn right at the Brown building / campground north of FEMA dike
West campground (non-reservable)
10 non-reservable campsites with full hookups (power/sewer/water).
Enter campground from 2nd Ave onto Parkway Drive (dead end).
Additional Information
The Lisbon Park Board manages Sandager Park, a beautiful park located along the Sheyenne River.  Bring your camper and spend a night or more at our campgrounds (all sites are currently first come first serve).  Stay active at our outdoor Swimming Pool (701-683-4221), Miniature Golf, Skate Park, Baseball Complex, Tennis, Volleyball & Basketball courts or Playground areas.  Relax and spend some time with family and friends at our Picnic Shelters or Pavilion, which includes a kitchen and roller-skates and is available to rent for private parties (701-683-2158).  Send your email messages to sandagerpark@gmail.com and someone will review and respond!
Below are the 2021 employees who make things happen at Sandager Park!
Steve Mattson - Park/Facility Manager
Dennis Wallner - Maintenance
Bev McNea - Maintenance
Levi Sveum - Maintenance
Ayden McNea - Park Attendant
Levi Olson - Park Attendant
Grace Elijah - Pool/Activities Manager, Swim Instructor
Erin Fitzgerald - Lifeguard, Swim Instructor
Olivia Tuhy - Lifeguard, Swim Instructor
Danielle Ring - Lifeguard, Swim Instructor
Kyra Haecherl - Lifeguard
Kaia Sweet - Lifeguard
Ella Tuhy - Lifeguard
Blaze Reinke -  Lifeguard
Please contact any of the Board Members for questions or suggestions!
Jesse Tooley - President (term expires 2024) / 701-308-0824
Dennis York - Vice President (term expires 2022) / 701-308-0137
Meredith Olson - Secretary/Treasurer (term expires 2022) / 701-680-3736
Jesse Rasmusson (term expires 2024) / 701-730-5091
Ryan Kenyon (term expires 2022) / 701-680-3063
Wed 1/13 at 6pm - Lisbon Fire Hall
Wed 2/10 at 6pm - Lisbon Fire Hall
Wed 3/10 at 6pm - Lisbon Fire Hall
Wed 4/14 at 6pm - Lisbon Fire Hall
Wed 5/12 at 6pm - Sandager Park Pavilion
Mon 6/21 at 6pm - Sandager Park Pavilion
Mon 7/19 at 7pm - Sandager Park Pavilion
Mon 8/16 at 7pm - Lisbon Fire Hall
Wed 9/8 at 7pm - Sandager Park Pavilion (budget finalization meeting)
Wed 10/13 at 7pm - Lisbon Fire Hall
Wed 11/10 at 7pm - Lisbon Fire Hall
Wed 12/8 at 7pm - Lisbon Fire Hall